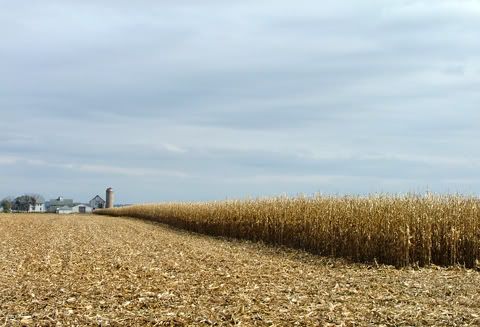 The sun broke through the clouds this afternoon and after a small bit of shopping I decided to head west on Route 72. That took me into Hampshire and snaking my way through town I headed out in search of New Lebanon, Illinois.
Road signs point west stating in effect, New Lebanon this way. I've driven this route before and have yet to find it. A search on Mapquest later reveals that there isn't acutally a town or settlement, although a search through some local history books might reveal that there once was a small settlement named New Lebanon.
This half harvested field stands near the once-upon-a-time site.