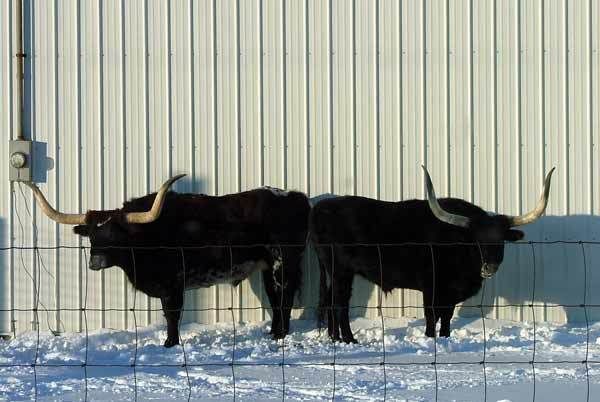 It was not uncommon to see long horned steers when I lived in Texas, but they are very unusual in northern Illinois.
Norm, the local farrier, keeps these two on their nearby property. They always bring a smile to my face. Norm's wife Margie always says they're his pets.
MEME Fact #4 - I went to high school with musician John Prine and actor Dennis Franz (Dennis Schlachta back then).