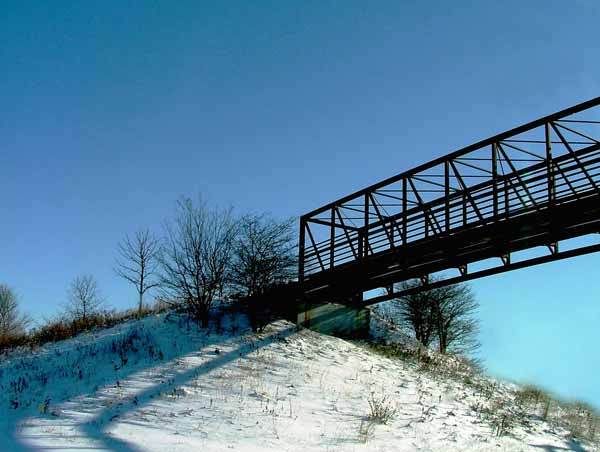 This is a pedestrian bridge over a busy highway. It's a bike/hiking trail that was one a rail bed. It's interesting to see how things can be used after their original purpose has passed.
I'm thankful for folks like the Reeds on Hanson Road, who bought the old two story store on Empire Road that was slated for demolition. They moved it to a space on their property and spent over two years renovating it.
Betty Western
has tagged me for a meme. I've been blogging for almost three years and I believe this is the first time I've been tagged. Maybe not....maybe I wasn't paying attention or maybe I slipped through like a greased pig.
Anyway, I need to think about my meme entries. Hopefully I'll start tomorrow.