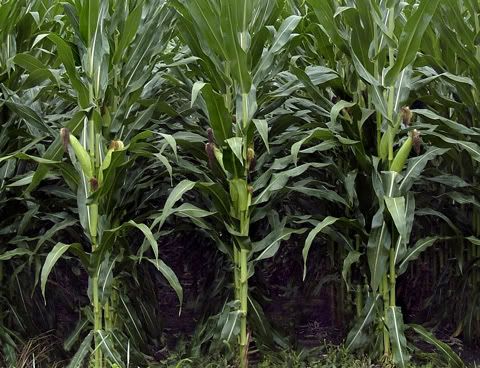 This week we discovered one of our satellite channels is rebroadcasting one of our favorite science shows, "Cosmos", hosted by the late Carl Sagan. I miss the old lineup of what I'd call "science superstars", working scientists who were also able to teach via the medium of television. The shows were all well written and we always looked forward to the next installment.
There were several, including Jacques Cousteau, Jane Goodall and of course, my favorite, Sagan.
Who can forget his enthusiasm and how he continued to exude wonder at that grandeur of nature. "Billions & billions of stars...." rings in my mind.
He spoke of the elegance of nature and this scene of cornstalks reminded me of that elegance. "Billions and billions of corn cobs...."