There's not been much photoblogging around here the last couple of days. We've been busy trying to
spoil rotten
acclimate the farmers new dog.
Technically the photo would be the farmers daughter and the farmers dog.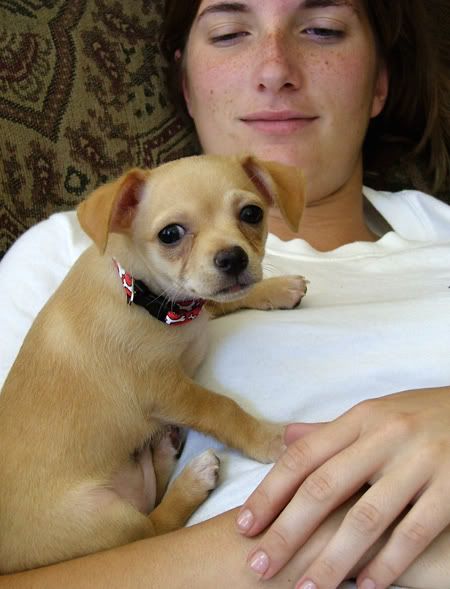 Pancho, born on....what else but Cinco de Mayo, the 5th of May. Yes, he's a Chihuahua. Ears haven't perked up yet, but we like floppy eared Chihuahua's anyway. Don't laugh, a neighbors Chihuahua single handedly kept a 1,200 pound bull from escaping when a gate was accidently left open.
Yeah, he's bad.....bad to the bone.