I've made it a habit of leaving early for appointments. There's a reason, as evidenced by today's experience.
This was the tail end of a string of three slow moving farm implements. Actually, they're outfitted for mowing. The fact that there were three made it impossible to pass.
So you simply take a deep breath and drive slowly, looking at the scenery. If you're successful it has the effect of lowering the blood pressure instead of raising it.
Five minutes later you find yourself behind this -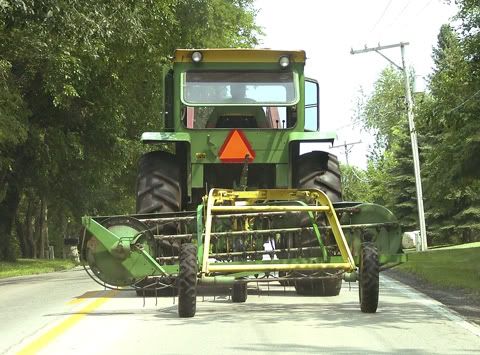 What's a person to do? Nothing, drive slow, look at the cows in the field on the right.