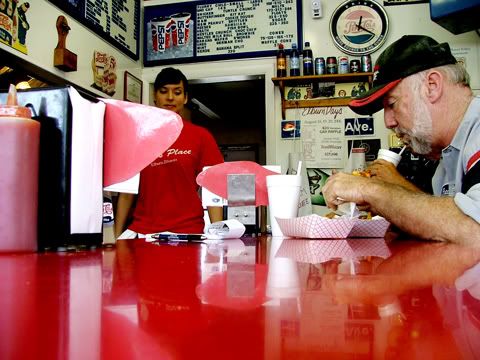 I've taken you to Alice's many times, but we're never visited inside. If you go for lunch you order at the window and take it to your car, or you can sit inside on one of the 7 stools.
The kitchen is just behind the counter and you can watch as your food is being cooked. That kitchen is the size of the closet in your first apartment - you remember your first apartment, don't you? You remember the closet...behind the bifold or sliding mirrored doors. Yes, that's a very small kitchen.
I had my favorite - mini tacos with sour cream and salsa. This gentleman was having an area favorite - Chicago hot dog and chili cheese fries.