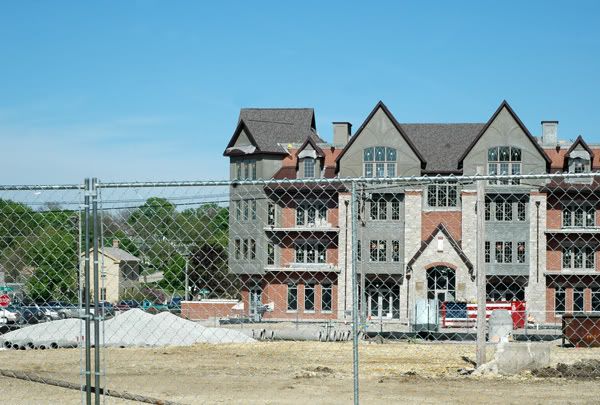 It's been awhile since I've been to the area of town around the Fox River. There's not much business that takes me across the river to the east side of town. This week I met some friends for dinner and the restaurant is located in the heart of what is being called the First Street Redevelopment. From blocks away I could see this behemoth of a building rising just to the west of the river. Unfortunately the building blocks any possible view of the building from the elevated locations to the west. Perhaps it offers great river views to those purchasing on the east side of the building.
If you look closely you'll see a small beige building to the left. That's
Beith House
, a historic two-story home built from local limestone. In the long-distant future will preservationists seek to restore and maintain the now-new four story condo building?