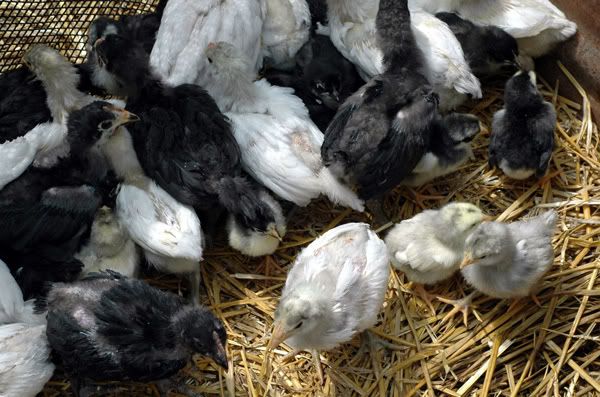 Not coffee - Java chicks! In the 1880's Java chickens could be found in nearly every barnyard. They were a good all around breed, but with the advent of specialization they nearly disappeared. The Java's were good layers and were good for meat, but farmers moved towards breeding either for egg production or meat production and the Java's neary disappeared as a breed.
Garfield Farm Museum obtained a small flock of in the 1980's and began to add to the very low numbers of Java's worldwide. To this day the numbers are considered at a critical level.
Tomorrow we'll meet someone who stepped in to help Garfield Farm save Java's.