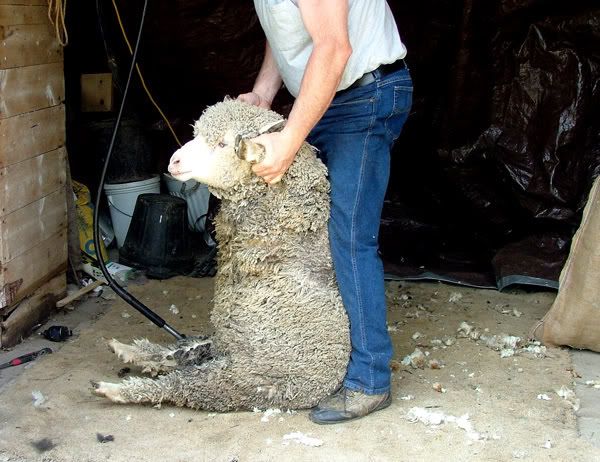 There are reasons you won't see modern health clubs out on the prairie. First of all the population density is nil, allowing for only a tiny customer base. Secondly farmers get plenty of hard physical labor during the course of a day. Couch potatoes need not apply for this job.
If you want to shear a sheep you must first get it into the barn, which as we witnessed in yesterday's photo can be no small feat. Then you grab the animal and left him up for the takedown......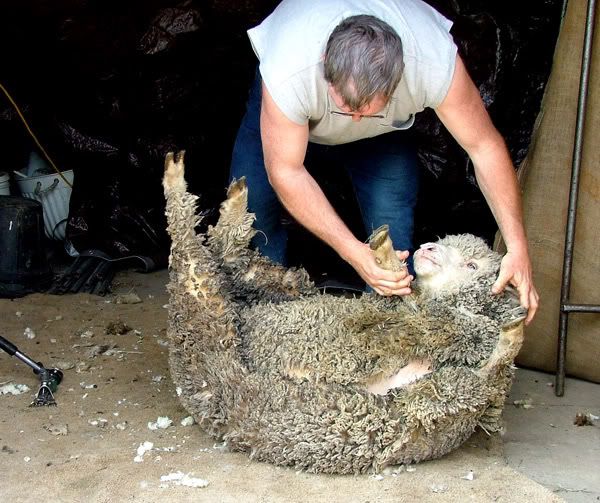 The animal, now on his back is easier to control.
Let the shearing begin.