.....and all the kings men, can never put the barn together again.
The historic 122 year old Teeple Barn in Elgin succumbed to high winds and collapsed on Friday morning May 25th.
The huge walls curled themselves around the silo and the beautiful cupola lies upside down on the heap of what was once the only 16 sided barn in Illinois.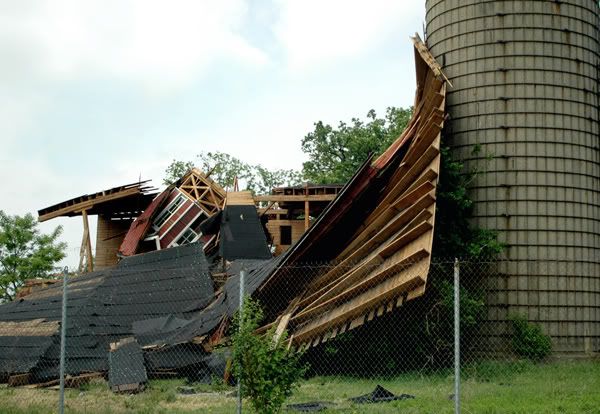 It was the grandaddy of Illinois barns and the loss is incalculable. The Teeple family and hundreds of volunteers and preservationists worked for many years to attempt to preserve this unusual dairy barn.
I'll spend the next fews days posting pictures of the barn taken over the last few years and reviewing the history. Many hours were spent inside this imposing structure, taking photos and gazing in awe at the interior. It was rarely open for tours, maybe once or twice a year. The collapse of this barn was a tremendously sad day.