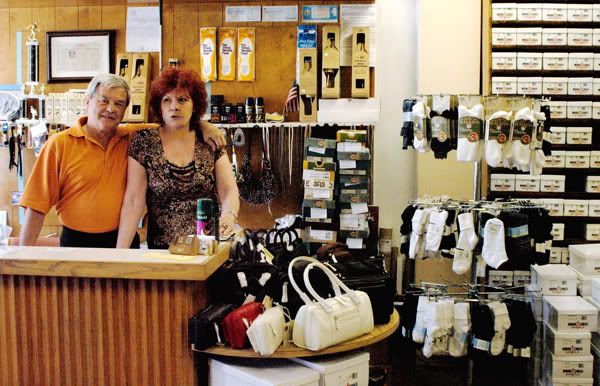 There can't be many family owned shoes stores left in this country, but Geneva has two!
This is Mike and Joyce Elvebo, long time friends, who own Tender Footsie shoes on State Street. This week marked the celebration of Swedish Days which is Geneva's long running festival. The area was originally settled by a large Swedish population. Mike however is Norwegian, emigrating many years ago to northern Illinois.
Swedish Days means one thing to the Elvebo's - long hours working their annual sidewalk sale. Tender Footsie has been at this location for 18 years and they have a loyal customer base. This business is a true mom and pop, operated by husband and wife without employees.
There's a larger family owned shoe store, Giesche's, and they have the most wonderful handbags including my personal addiction - beautiful evening bags. It's encouraging to know that our relatively small communities can support not one, but two independent shoe stores.
I'm returning soon to Tender Footsie to get a pair of their butter soft moosehide Minnetonka moccasins!