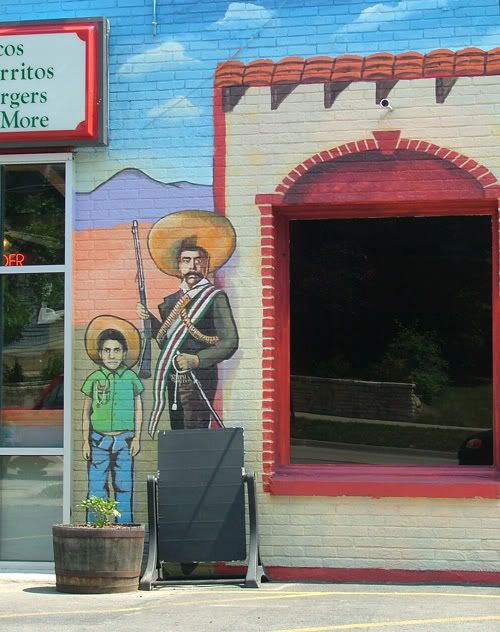 I spotted these two amigos on the side of a fast food place in town. They are just a block or two away from the frantic redevelopment project. Just behind this spot there's a crane and a behemouth block-long three story retail/condo complex. The banks of the Fox River are being blanketed with someone's idea of what we need to revitalize the town.
The problem is that the development of nearby Randall Road has sucked all the business from the downtown area. I will admit that some of the properties were sorely in need of help - such as the building that housed a downtrodden residential hotel and crummy sports bar. But developers seem to create their next project in that fashion. Put a swanky shopping center a few miles from the older downtown and when business falls off in that location they convince the city fathers that the downtown needs to be redeveloped.
The saddest thing is to see places that have been in business for many, many years dropping like flies. They are replaced with more "tony" enterprises with prices and attitude to match. All of a sudden you feel uncomfortable and a stranger in your own community.