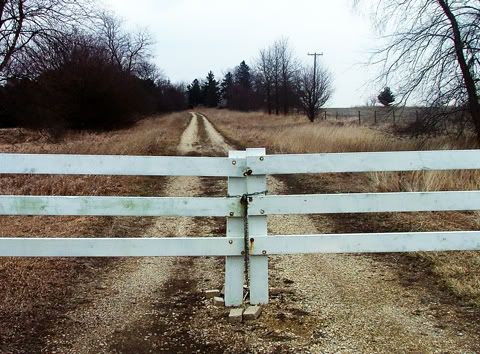 Several years ago a man returned to this area intent on doing bodily harm to his ex-wife. Having been warned of his intent she sought refuge at a friends house. Enraged he did what he could to make her life a living hell - he murdered her mother and dragged her down this lonely lane. He hid her body in the basement of the old farmhouse, knowing that it might possibly never be found. The farm stands quite a distance off the road and if bulldozers ever moved in they would simply push all the debris into the basement space.
Once upon a time the dilapidated farmhouse and barns that lie at the end of this road were beautiful and functional, but this place was abandoned many years ago. The murderer had partied here as a teenager, drinking and smoking pot in the secluded spot off a blacktopped road.
He confessed and led police to the body. No one ever checked on this old place, it simply decayed and hid murder victims within it's hidden recesses.