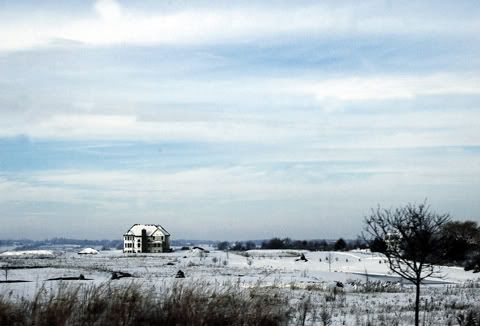 Winter slams us again with its authority. We're under a winter storm advisory, and let me tell you that we don't even mention the word "snow" if we're talking under a foot. It's snowing heavily at the moment, creating near white-out conditions once again.
This photo is an exercise in demonstrating scale as it applies to the open spaces around here. The little big house on the prairie pictured here is at my estimation, about 15,000 sq. ft. That's the size of a large small town library, if we had a small town library, which we do not. Nor a post office or a fire house.
This mansion sits alone in the middle of several hundred acres, but don't fear, other homes are in the planning process.
It does look quite small in the context of Mother Natures firmament, doesn't it?