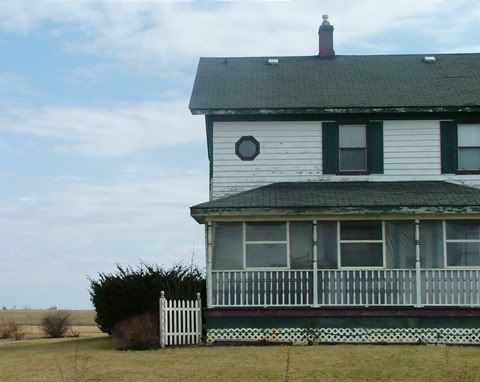 This is a typical rural farmhouse. What makes it unusual is that interesting combination of standard windows and plastic that have been cobbled together to enclose the front porch.
Living out in the country helps you develop the habit of using what is at hand.
Use it up
Wear it out
Make it do
Do without.
Somehow this photo reminds me of the vulnerability of these homes, standing alone in the open as tornado season fast approaches.