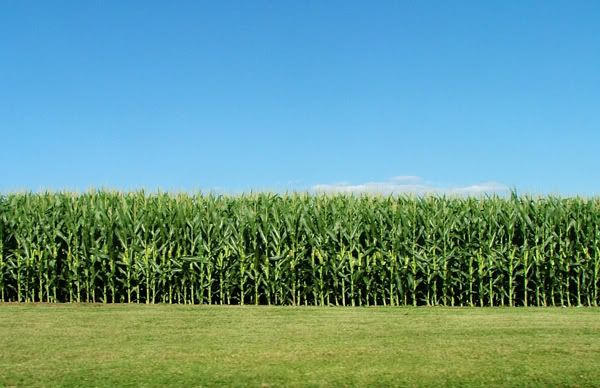 We haven't checked in on the corn in awhile. It's progressing nicely and surpassed the traditional benchmark of "knee high by the 4th of July". The recent heat was needed for the development and there has been a good amount of precipitation to keep things green.
My stepfather was quite a character, traveling the back roads of the U.S., always in search of the perfect piece of pie. His mother experienced every farm woman's nightmare when, at age 12, he fell into a threshing machine and lost his leg. His life was a series of physical challenges. As a chemical engineer he was severely burned in an industrial accident.
At the end of his life he loved nothing more that to sit in a chair on the porch of his home in Coal City, Illinois and watch the corn grow.
"Quite meditative," he would say.
I agree.