It's my belief that everyone needs a hobby. Heck, I have one, or two. Around here there are some boys who have big toy hobbies. Not far down the road is a landing strip and staging area for the Fox Valley Aero Club. They fly impressive radio controlled aircraft of all kinds. Their hobby isn't quite as impressive in size as the steam powered boys. We'll visit them again later this summer - with their behemoth coal-burning, steam spitting tractors, steam shovels and threshers.
This gentlemen is making last minute adjustments to his plane before takeoff.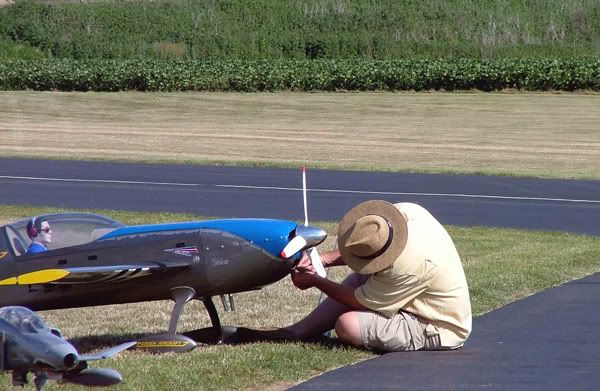 Most of the planes are rigged with their own miniature crew.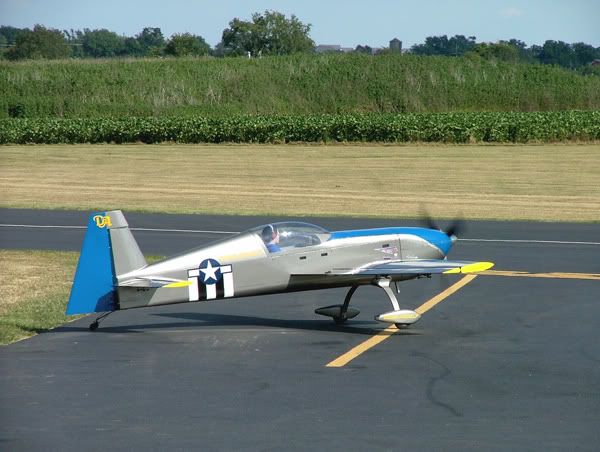 This plane is shaped like a yellow bird and comese complete with a tiny tweetie bird pilot with a scarf around his neck.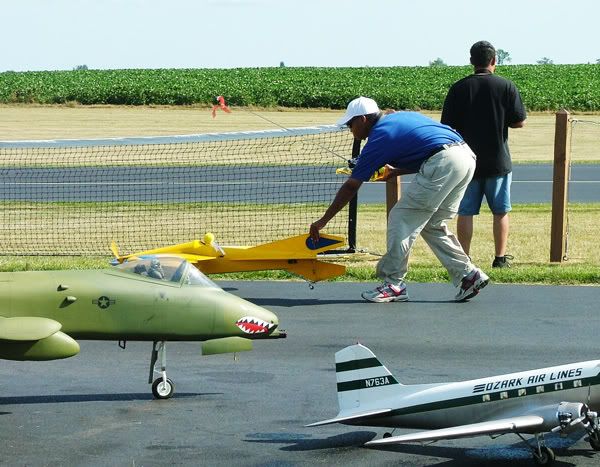 We were impressed with the jet. Yep, sounded like a jet and was fast, fast, fast.