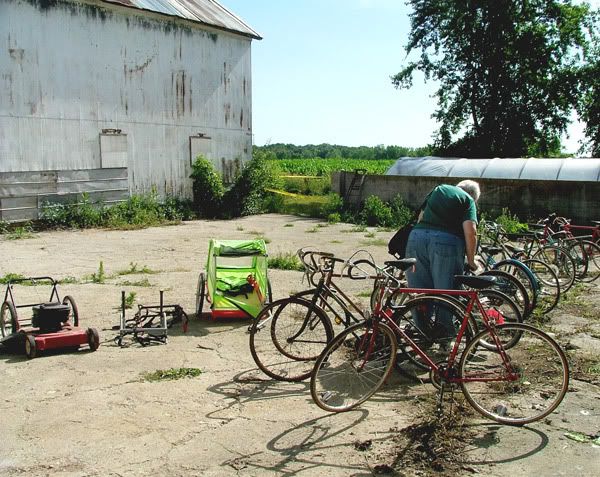 There were lots of treasures at the barn sale, including lots of bikes parked in the barnyard.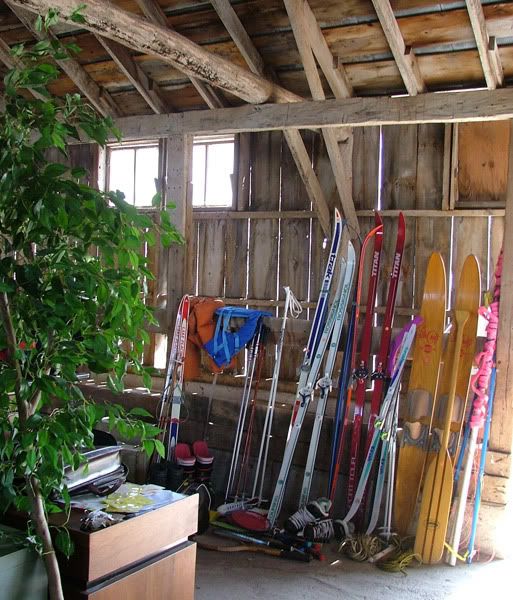 Stacks of skis lined the walls of the barn, versions for snow or water.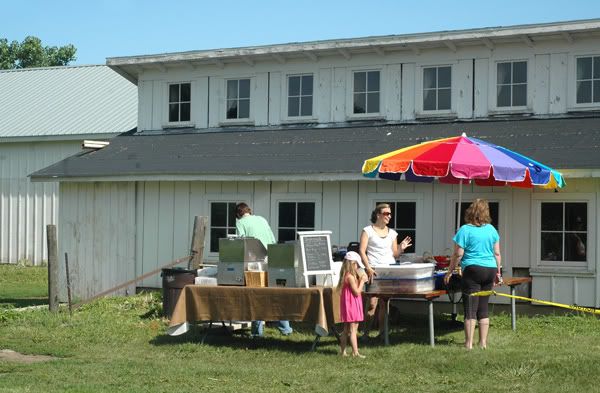 Inglenook Pantry from Geneva provided food and drink for the busy shoppers.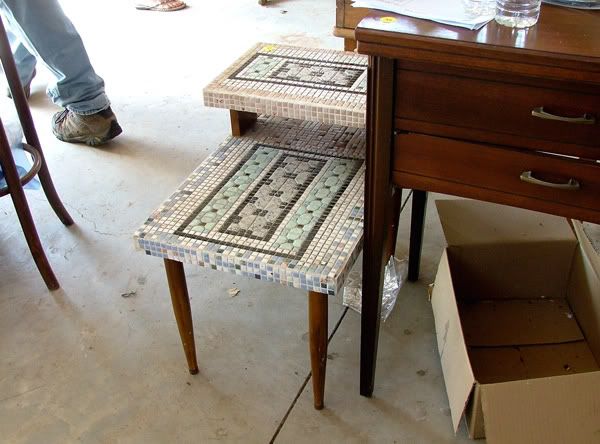 This end table is one of those "should have's"....should have bought it for my daughters college apartment.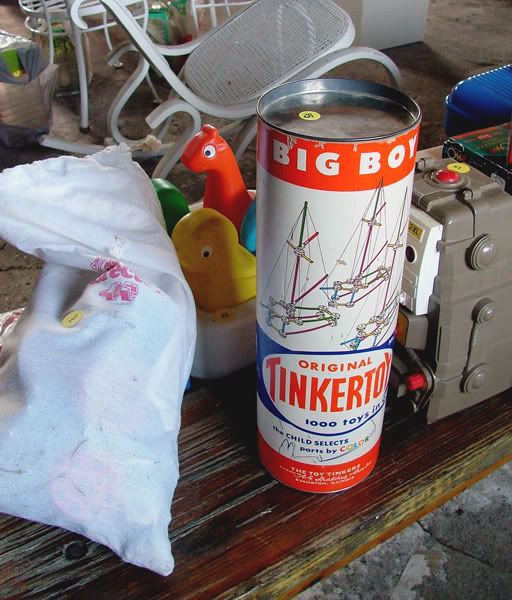 Here's another item I pondered over - a container of Tinker Toys. Fortunately the Tinker Toys found a good home. Later in the day I spotted a former customer of mine (an octogenarian) clutching them on his way to the checkout tent. Larry was surprised that I remembered him. It wasn't difficult as he was the only customer to ever sit at my desk and quote poetry!