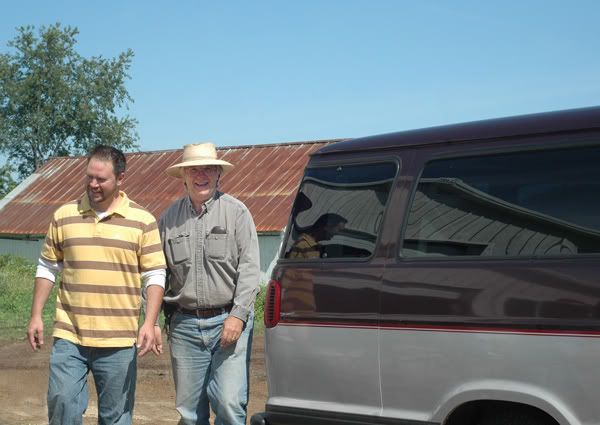 Everyone pitched in to make Garfield Farm's Barn Sale a success. Here's Jerry Johnson (pictured on the right), Executive Director of the farm, helping a customer load furniture.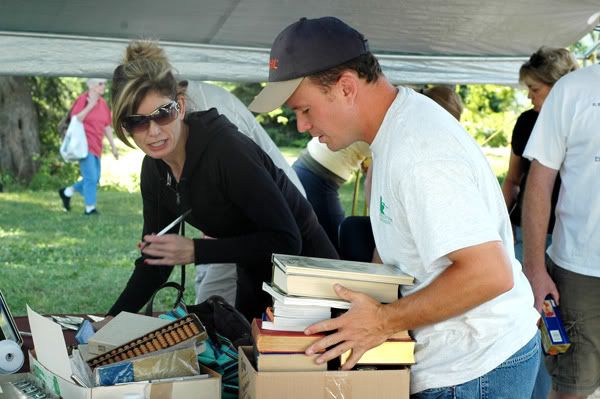 Assistant Site Manager Thomas Hillier took time away from his responsibilities at the farm to help at the sale. He's just carried a large box of books to the checkout for a customer. Thomas is always cheerful and willing to answer questions.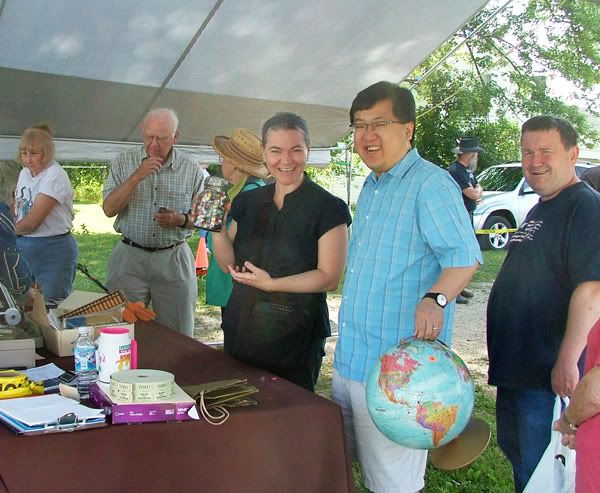 The staff and volunteers were happy as customers lined up to pay for their items. The customers were equally happy to find special treasures. This woman found a large jar of marbles and her husband got a globe.