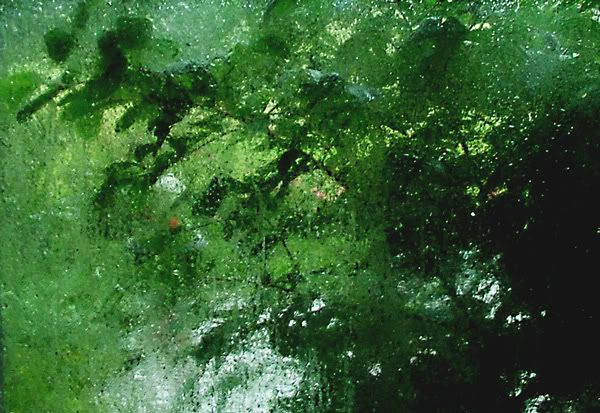 It's a good thing there were enough photos from the barn sale to last a week. The weather had turned stinking hot and I had no intention of venturing out to take photos or do anything else for that matter.
Heat gets on my nerves and I wonder how I survived four years in Texas with a car without air conditioning!
Thankfully big black clouds approached from the north this afternoon. A cold front swooping down from Canada perhaps? Thunderstorm soon broke out, sending the Chihuahuas skittering in all directions with each thunderclap.
This was the beautiful view from my office window, looking like a watercolor painting. And yes, the air is now as cool as the view.