When we visited Galena about 10 years ago it was apparent that time had taken it's toll of many of the old and historic structures. Preserving history and restoring properties takes time and money. On this trip to the town it was apparent that good fortune has allowed investors to invest both in projects aimed at saving and upgrading the older buildings.
Galena is not in need of a fancy fitness center because historic preservation can be hot, body building work.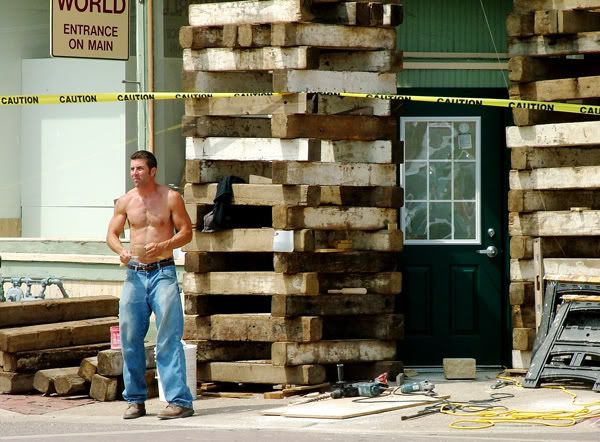 Of course you realize I do not, as a rule, post photos of partially clothed men, but this was the scene as a building was being restored. My point is that this work is actually healthy for you, so call today and get involved in a preservation project near you.
Another reason why there's no need for a gym in this town lies in the lay of the land. No stair stepper is required when groceries need to be carried up this sidewalk.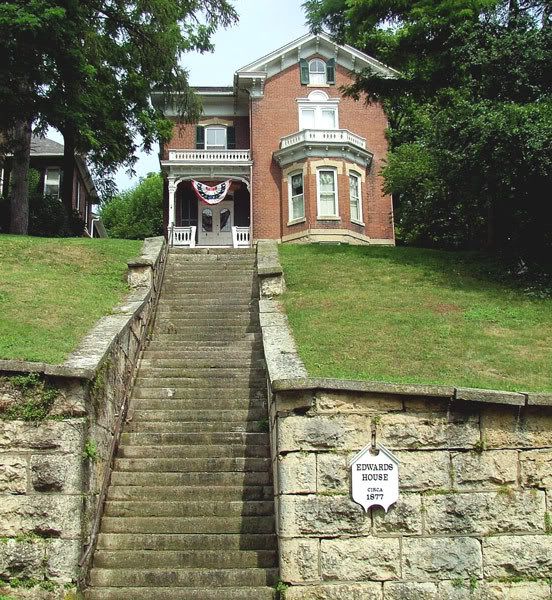 Here is a glimpse of the streets, preserved in time. First is a brick street appeared: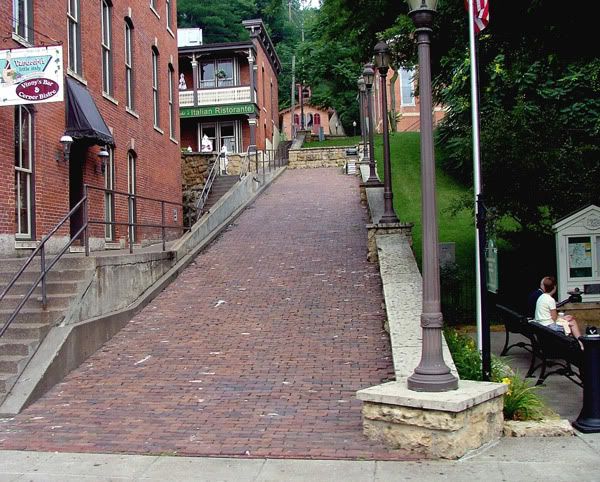 ... this is the cobblestone, which had to provide quite a ride in a horse-drawn wagon.