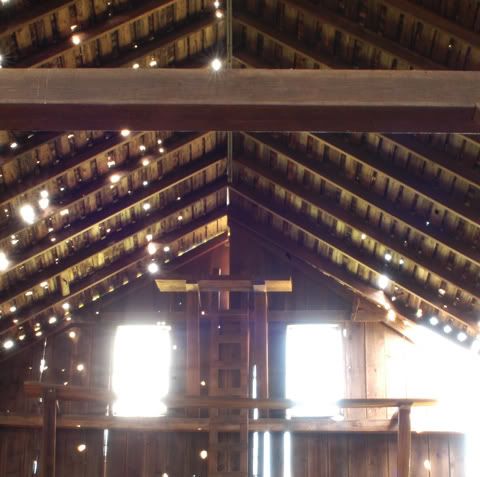 My husband serves on the village board of our tiny community. Knowing on my fascination and history of photographing "the barn", he returned from the monthly meeting with news.
"They've signed a bid to have the barn torn down", he said.
"August," he continued. "Don't know exactly when though."
I remember well the cold winters day I sat shivering in the abandoned hay loft, marveling at the grandeur of the space. It always reminded me of a cathedral, abandoned now to birds, raccoons and the occasional photographer. On that day I fantasized about buying an entire professional lighting set up, to allow me to successfully capture the beauty of the loft. And then I longed for Travis' talent in shooting in the most difficult of lighting situations.
I decided to make the best of what I had and grabbed a shot of the massive beams and soaring roof.