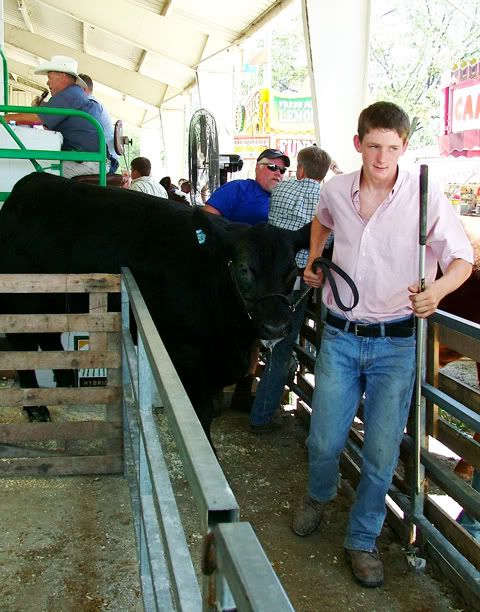 A young man leads his steer down the chute after being auctioned off. Earlier the Grand Champion Steer went for over $6.00 a pound to Woodman's Foods, a chain out of Wisconsin that is expanding into northern Illinois. That computes to somewhere in the neighborhood of $11,000 dollars which is the better part of one year at a state college.
The other animals went for less, but all garnered money for college or for other purposes.
On auction day there were yet a couple more cantankerous animals. The kids showed great poise and determination, knowing the regardless of the animals behavior, they could never, ever let go of the lead. The fair is a busy place with lots of bystanders. A runaway animal could spell disaster.