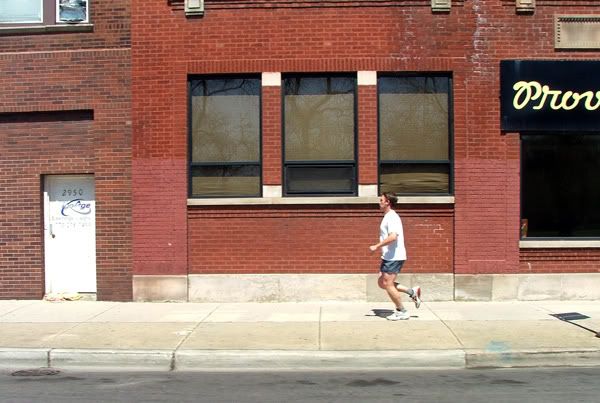 Just to prove that the farmers wife is not all barns all the time I thought I'd share some photos I took on my field trip today. Over the next couple of days I'll be posting the images taken on my trip down into
the city by the big pond
.
Why would I want to leave the countryside and head into the city you ask? Because we are throwing a party this weekend and it's a Texas barbecue with beef brisket and all the fixings. It was my decision that nothing but Lone Star Beer would suffice for such a soiree. Trouble is I couldn't find anyone that carried it around here, so I shot an e-mail off to the Lone Star Brewing Company and they replied with the name, address and phone number of a local distributor. Now, let me say at this point that I've contacted other companies for similar information and never received as much as a howdy-do. So ten gallon hats off to Lone Star for getting back to me.
The friendly lady at the distributor gave me the names of a few (very few) retail outlets in the Chicago area that carry Lone Star. So today I gassed up the ride and headed out on the 50 mile trek to the city and I didn't take the interstate! It's much more interesting to drive down on one of the main arteries through the colorful neighborhoods. This guy was spotted jogging somewhere around the Humboldt Park/Wicker Park area.
The thing about this is that farmer's don't jog, or work out at the gym. They do hard physical work all day long so no need for fancy work out gear or cross trainers. Stay tuned for more scenes from the city tomorrow.