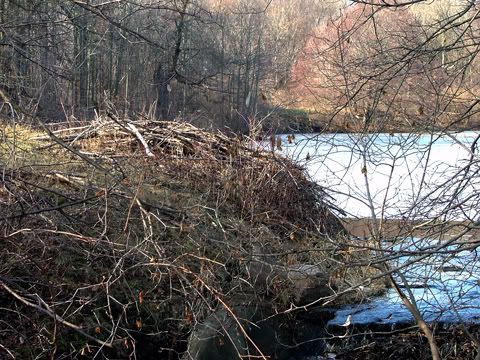 The large pile of sticks alongside Stony Creek can mean only one thing - beavers have been busy at this spot. It's not clear to me whether a human element has dismantled the dam because the pile lies directly next to the spillway from the lake. The spillway represents the beginning of the creek flow.
It seems odd to me that the beavers would stack things up to start construction later.
This is an inaccessible spot for photography - the road are very, very narrow with no shoulder and there's no place to park a car and walk unless you want to park in someones lane and walk a mile or so to the spot. So the mystery will remain for now, but I will return to see what's become of the mountain of saplings.