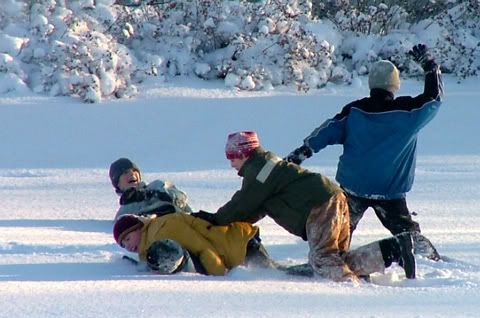 There's nothing that presents more opportunities for fun than a fresh snowfall. We received a good 12 inches night before last, and in the morning the kids were out in droves doing what kids do.
Just watching them skating on ponds, building snowmen, sledding and the best activity of all - engaging in snowball fights. Teams are chosen, battle lines are drawn and strategies are strategized!
It's such fun as you begin to sweat in all that clothing, the cold air filling your lungs and energizing every cell in your body. Oh, to be a kid again!