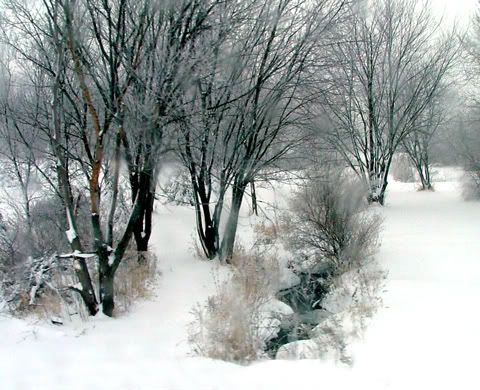 A fresh snowfall blankets the ground and only the movement of the water in Otter Creek keeps it from being obliterated from sight.
Smaller portions of the creek disappear under the snow cover, but occassionally the water seems to literally spring from the ground.
The reading of William Least Heat-Moon's book "River Horse" has given me a fascination for the countrysides system of brooks, streams and rivers. Fingers of water connect and move, always headed for the sea.