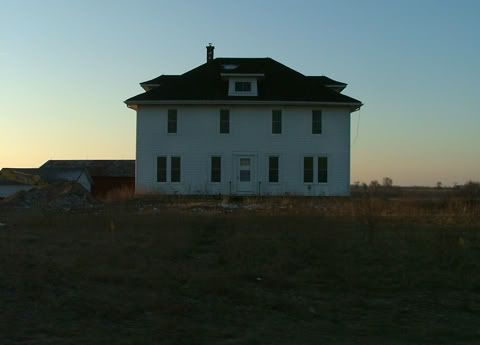 The old American foursquare looks ghostly backlit by the sunrise.
The huge oak trees which once protected the house from the onslaught of weather from the west, have been sawn into logs and chipped into mulch. The family has long since moved away, most likely the last inhabitants were renters. And now the house stands alone to face the elements. Not for long though, the heavy equipment has moved in to assault the cornfields, forging rough trails that will soon be followed by armies of carpenters and plumbers.
They'll make quick work of the home and barns, either with large bulldozers or as practice for the local fire department.