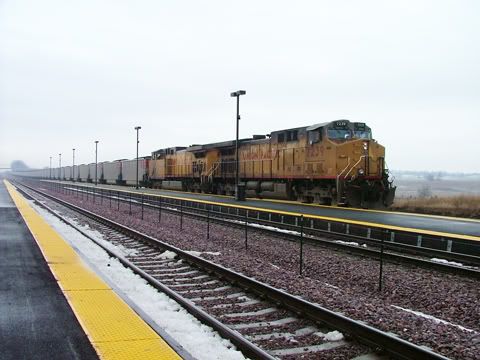 Early this morning I had to run an errand in the larger town just east of here. It afforded me the opportunity to examine the new train station that will transport commuters to Chicago.
The commuters haven't quite arrived yet, as in this case the powers that be decided to finish some of the infrastructures before opening the floodgates to the developers. The station is ghostly abandoned for now, only 3 cars in the parking lot on a Saturday morning (350 car lot).
A short tunnel and ramp system will take you to a plaform that stands in the middle of the tracks, affording an up close and personal look at the diesel engine and long coal train that passes through tiny La Fox several times a day. Tons of coal, more coal that you can imagine exists.