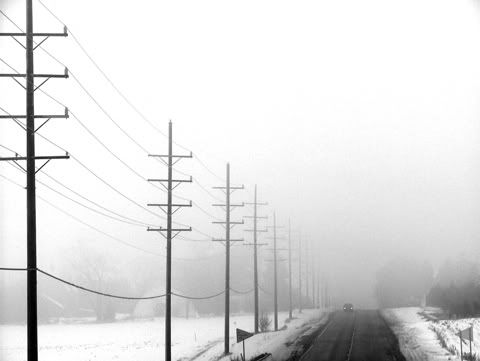 Finding anything of photographic interest will be a challenge as we enter the grey zone. The light is gone, the entire landscape smothered by a thick and oppressive cloud cover. The sky is dark and grey, the snow is dirty. Well, actually the snow all melted yesterday in a wierd January thunderstorm!
We live on the remembered beauty of the hoarfrost, and the promise of a pristine snowfall or the fragile beauty of a ice storm.
But for now we hunker down and sit under the dark pall.