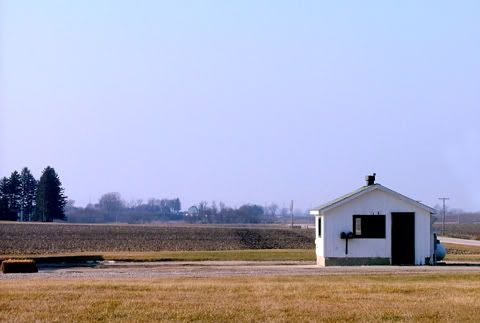 There's not much that can stand up to the scale of broad farmlands. Small buildings look insignificant and even large structures are dwarfed by the open spaces that spread from horizon to horizon.
This small shed was once part of a farm. The farmhouse which stood about 300 yards from here has been razed. Newcomers to the area don't see the hole where the farmhouse once stood. I see the hole.
The curious little shed and the surrounding fields are now owned by a man who lives a distance from here. He's holding on to it until the developers move closer and at that time the sale price of the acreage will skyrocket.
The odd feature of the building is that it has two mailboxes attached at the front of the building. I'm not quite sure why, but it's plenty ready for mail.