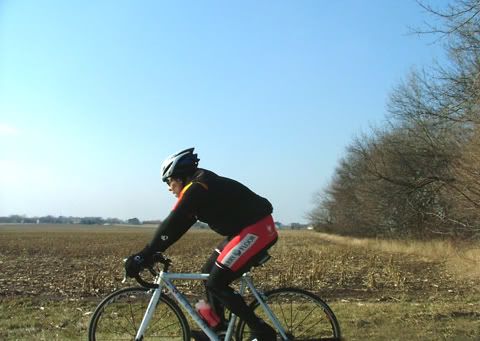 It's hard to understand that anyone would consider that rural northern Illinois, in the middle of January, is a viable place to start training for bike races. But, yes, the bikes are on the road again, and not just one rider. Packs of them were traversing the back roads last weekend.
The temperature was balmy - maybe 30 degrees, but as always in Illinois the wind was clipping along at a good 20 miles per hour. I'm sure there's a mathematical formula to translate the effect of the wind speed, creating a wind chill number. I'm mathematically challenged and much too tired to spend time searching for such a computation. Suffice it to say that it was cold.
My previous suggestion to find a way to enjoy the northern outdoors in winter does not include the possibility of bike riding in skimpy costumes. But then, it could just be a cultural thing.