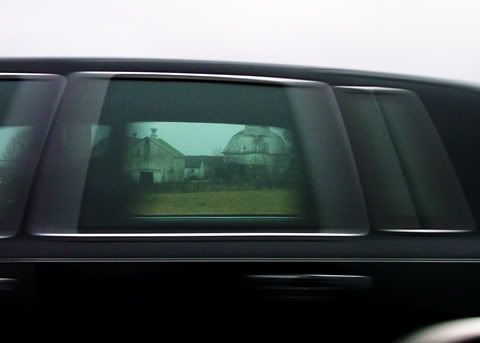 There's no reason for you ever to visit our village. It's not a destination. To call the dot on the map a village is truly a stretch of the imagination. You do have to slow down, though, as the speed limit on Route 47 dips below 55 as you pass through. The old joke is, "don't blink, you'll miss it". These adages are based in truth and the truth is, if you blink you'll miss it.
After you pass the old Lily Lake Grade School you've pretty much seen the best of it. There's not one stop sign or traffic light, no stores, no post office, no taverns, no police station. We do have a heating and air conditioning guy that keeps an office, and a gas station/mini mart, but it's questionable whether that's actually within our boundaries. The gas station possibly occupies the last inch of ground that's considered our turf. There's one cemetery and two churches.
Anything considered civilization - liquor, food, dentists, libraries - are at least 9 miles away. If you glance out the window of your car on your way somewhere else it doesn't look like much. A bit worn around the edges. But it is something. It's elbow room. It's privacy. It's nature. It's creekbeds and deer. It's quiet. It's slower. It's land as far as the eye can see. And best of all it's home.