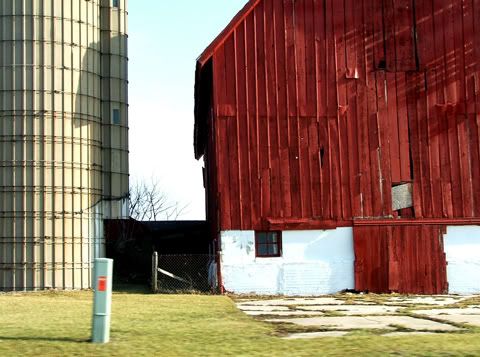 After more than a week under a dead grey cloud cover we were rewarded with one day of sunshine. The light seemed to be absorbed by the saturated barn paint and then fed back to the cameras eye as a deep blend of color, form and texture.

Barns were places of shelter, protecting livestock, machinery and harvested crops from the elements. They are, in my opinion, a wonderful example of beauty, form and function. I can't say that I've ever seen an ugly barn, although some fall into the status of curiousities. There's a barn west of here that I call the "ship". It was enlarged over time with odd additions and from a distance the appearance is of something out of Mad Max.

This has a fairly fresh coat of paint, and many say the paint is what hold the barn together. My favorite are those that have weathered to a silvery grey over time.