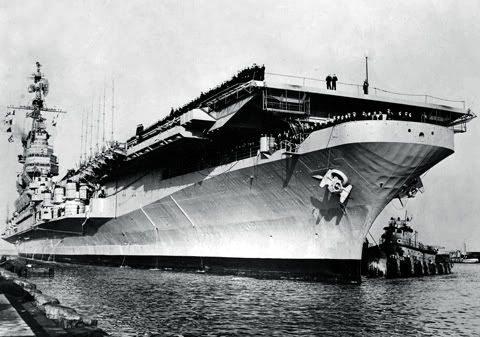 My father, Franklin Ray Newton, enlisted in the U.S. Navy 6 months after the attack at Pearl Harbor. He had just graduated from high school. His service included tours on destroyers and the U.S.S. Midway. He was aboard his ship in the Sea of Japan the day the treaty was signed with the Japanese government, ending the war. This photograph hung in his bedroom as long as I can remember, up until his death 17 years ago. The U.S.S. Midway is now a floating museum, docked in San Diego.
After discharge my father married my mother and started a family. His was working to save money for a home when he was called back into the Navy to serve in the Korean war. One thing I will say about his generation is that they were not whiners. Not a word was every said about having their plans disrupted to serve his country again. He served, was discharged a second time and they got on with their lives.
His brother, Jackie Newton enlisted in the U.S. Army after Pearl Harbor and served in the European theater. He was a German prisoner of war for over two years, returning to his beloved Florida panhandle where he farmed peanuts, cotton and sugar cane. He still lives within 3 miles of the family homestead.