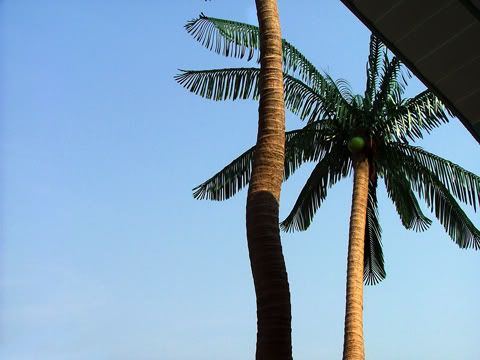 The nearest palm tree is probably a thousand miles from the corn and soybean fields of Illinois. But thanks to a businessman who opened a car wash near here, we can pretend we're sitting on a beach in the Yucatan. The building is a Key West type architectural design, and he's had these fake palm trees installed out front.
I sat on a bench waiting for the young workers to finish vacuuming and spiffing up the interior. If you tune out the hum of the machinery and look skyward, you can almost believe that you're in Playa del Carmen. Almost. I'm not quite sure the imagination will take you there in the middle of January, but it would be worth a try.
This flatlander has found a second love and every time I leave Playa, it's with a kiss and a promise to return. I miss all the lovely, hard working people that inhabit the Yucatan.