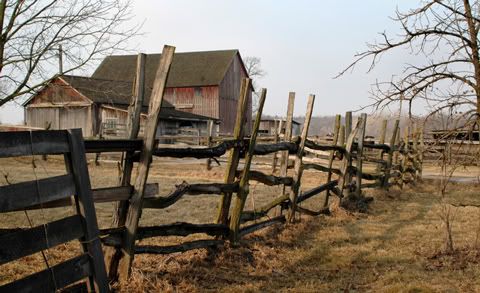 I am extremely proud to announce that this evening "The Farmers Wife" photoblog will receive an award at the 18th annual dinner and awards ceremony hosted by the Friends of Garfield Farm Museum. The board of the museum has voted to present the blog their "2006 Agricultural Preservation Award" stating, "Your documentation to an internet wide audience of the changes in rural life that are engulfing our community will be a valuable future record. These awards are established to bring attention and publicity to efforts that parallel Garfield Farm Museum's three themes: history, farming and the environment."
This holds special meaning for me because it comes from a dedicated group whose work I greatly admire.
In addition, the award is important for the larger world of bloggers who struggle to gain credibility. A former CBS new executive described bloggers as, "guys sitting in their living rooms in their pajamas, writing and publishing."
Blogging in fact levels the playing field, allowing anyone with a computer and internet access to have a voice. The challenge remaining is to find interesting subject matter, hopefully something you love and are passionate about. If you can do this, chances are that your message will resonate with readers.
And yes, I publish regularly in my pajamas, and it doesn't detract from my statements. Thanks to all my loyal readers.
The photo above is the fenceline at Garfield Farm Museum.