As you can see, I've used the plural form of the word simply because it proved too difficult to choose just one photo. It's like trying to name your favorite child - impossible.
I've chosen a photo that represents some themes I try to cover. The first is "Weather" which typifies the struggle between the farmer and natural elements.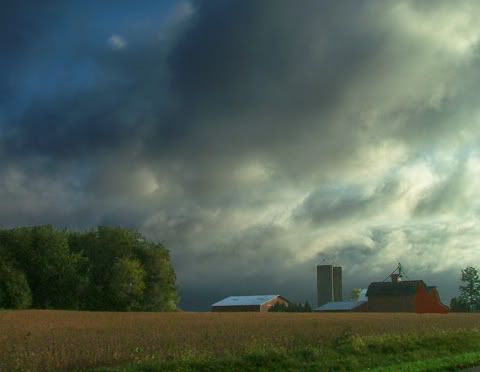 Next is my photo of local businessman R.F. Houtz. This photo is very special to me because it depicts the country way of doing business, what I'll call the "sit-a-spell" method.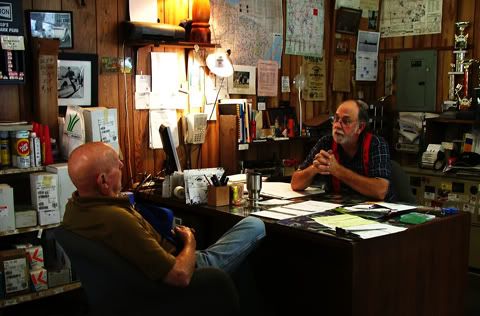 The county fair photo is a slice of Americana.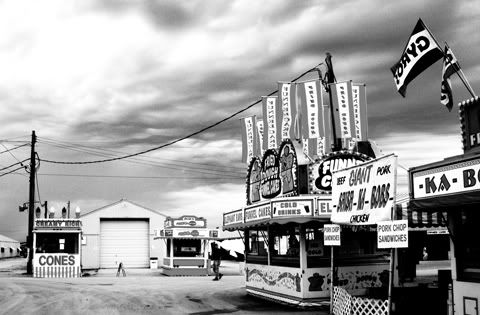 The photo of the young woman and the steer is an example of the symbiotic relationship between the farmer and his animals. It also shows determination of a 100 lb. human handling a 1,300 lb. steer.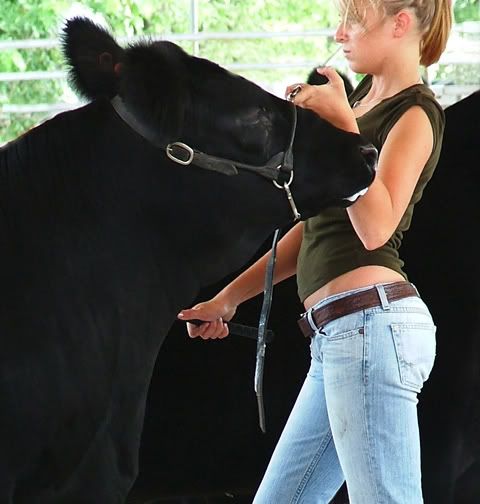 The photo of the volunteer fireman filling their tanker with water is my example of the volunteer and help-your-neighbor spirit that supports the rural community.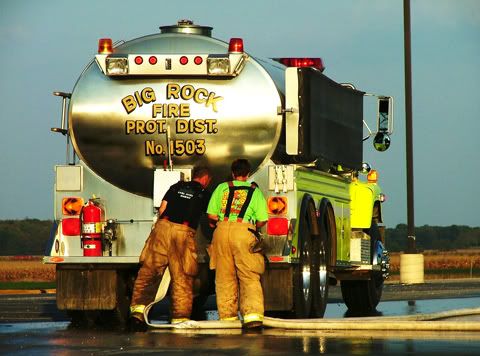 Thanks to all for traveling with me this past year. If you're in the area please support the Burlington, Illinois volunteer fire department next Sunday, April 23, 2006 when they hold their annual pancake breakfast. All you can eat for $5. Debbie will be doing the toast, Rock will be flipping pancakes and Twinnie will be frying up the bacon.
Thanks again from my little corner of the world.