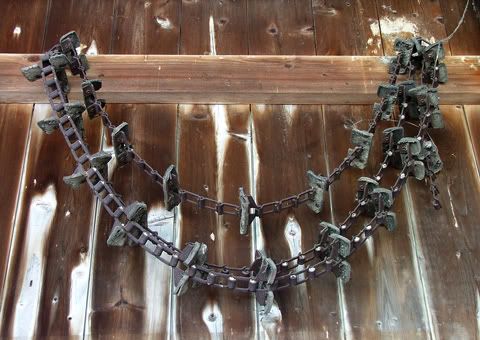 It seems we are not allowed more than one day of sunshine in northern Illinois. Today we are back to depresseing greyness. At least the grass is greening up after the last rain, but there doesn't seem to be anything interesting to photograph.
And so, I'm forced into a barn for subject matter. This interesting piece hangs in the barn at Peck Farm Park and looks all the world like a tribal necklace. And for the life of me, I have no idea what equipment this might have been a part of.
It does illustrate how everyday items can take on the aura of art.
I will title this piece, "Vintage Farm Cast-Off".