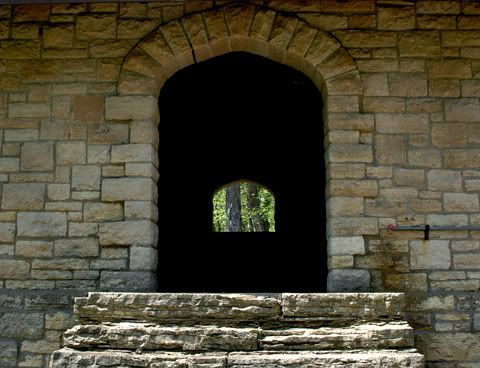 A window in the stone shelter at Johnsons Mound Forest Preserve creates a frame image of the forest beyond.
The shelter could easily hold a large crowd, but mostly it stands empty. In the 1950's it would have been filled to overflowing with families on an all-day picnic. They were vets from World War II and their families, arriving with baskets of home fried chicken and potato salad, and balls and bats for a game of baseball. There would be blankets for laying in the sun and taking a nap.
People don't seem to "do" picnics anymore.