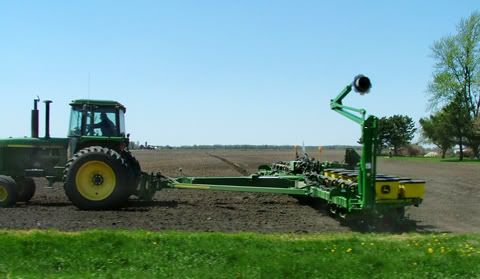 About 12 miles west of the push of development, where former fields are stripped of their rich black topsoil, the race is on.
We've finally turned the corner past winter and warmer days are heating up the soil. John Deere tractors create their perfect patterns and flatbeds loaded with seed wait at the edge of the fields. The rains will follow and soon this land will be covered with corn or soybean sprouts.
It's an amazing sight.