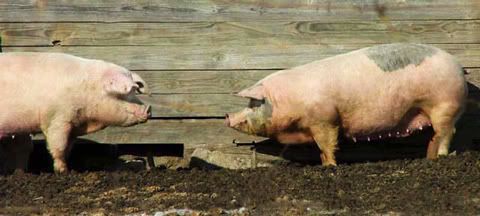 It was one year ago today that the Farmers Wife was launched. At the time I thought, let's see if I can come up with something interesting and see how long I can maintain the site. There are dog days when there doesn't seem to be anything interesting going on, and days when the grey pall moves in turning everything the color of mud.
All in all it's been an interesting journey. My husband is now well trained. When he sees me grab the camera bag he turns and says, "Perfect light?" ... yep, occasionally perfect light.
My sincere thanks to everyone who take the time out of their day to check in. I hope you find our little part of the world beautiful, or at least interesting. I've met some wonderful people and learned alot about my community.
Thanks also to all those who accepted the invitation to compile a list of Farmers Wife Favorites. It's interesting to discover why photos touch a chord. I'll start the favorite list today and continue through the week.
KAT
chose a photo from October 23rd entitled,
Enterpreneur
. She says, "The colors in the barn are such a contrast to the pumpkins below."
The Farmer
from Denmark chose October 19,
Archaeologist
. He says, "Archaeologists ask good questions. Did we ever get the full answer?"
- No we didn't, but I've met the group that owns this barn so I will ask them the history the next time I meet up with them.
Watch tomorrow for more Favorites. And thanks again to all of you for making this journey so much fun. Please forgive the fact that Blogger seems to be having issues and won't allow me to link to anything "Blogger".