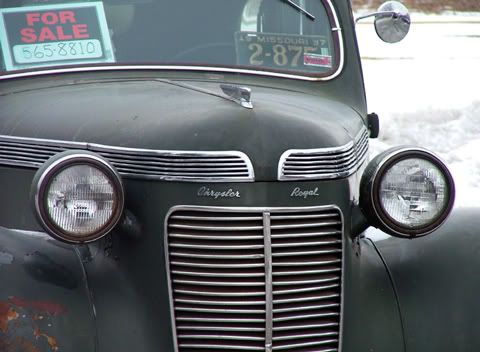 I'm forced to dip into my archives. Life has been busy the last few days, not allowing for any creative endeavors.
Being the inveterate gearhead that I am, it's wonderful to drive around and spot vintage cars, either parked on the side of the road with a for sale sign, or sitting in a barn or shed waiting patiently for the farmer to meet up with the restorer. There are at least two little TR-3's hanging out with the mice in nearby sheds, and Josie has an MGB that was driven up into her hay loft years ago. It sits in the corner surrounded by the antiques that she sells on weekends.
Personally I'm always looking to spot a Karmann Ghia - one of the cars I let get away many years ago. Fun little ride - my Ghia pet.