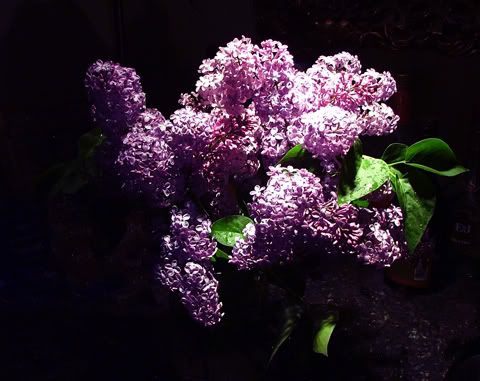 One of the good things about living in USDA Zone 5 is that in addition to growing great corn and soybeans, you can grow some beautiful old fashioned blooms such as lilacs and peonies.
These are the old fashioned variety, the kind that grew in grandma's yard. They are characterized by a beautiful shade of purple and a heady, sometimes overpowering scent.
May is lilac season and this nostalgic flower represents a memory of home. At one point in my life I was living far away in Texas, which seemed like such a hostile environment to me at the time. That, of course, was only because it wasn't "home". It's hard to be somewhere with your heart residing elsewhere.
This bunch of lilacs is for a member of the farmers wife community who's currently stuck in that situation. It won't be forever, and the return home will be all the sweeter.