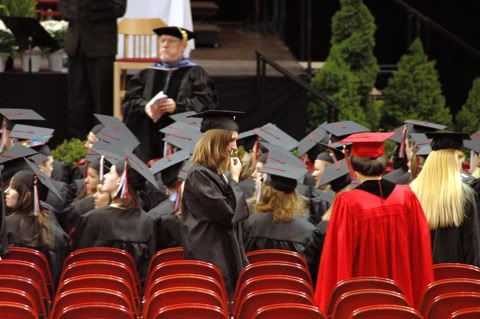 In a small central Illinois town, in the middle of millions of acres of corn and soybeans stands Illinois State University, otherwise known as the Redbirds.
My own little redbird takes her seat in preparation for graduation in the class of 2006. She's smart and confident and it's exciting to hear her and her friends talk about the future.
Congratulations Little Redbird.