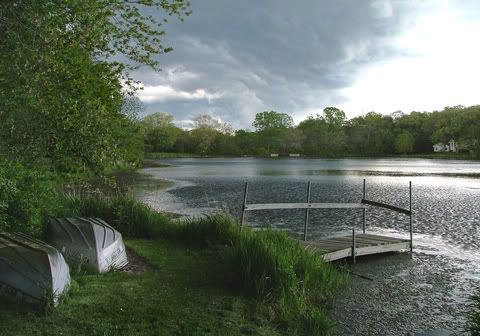 For the second time this week odd and dangerous looking clouds formed and moved quickly over the landscape.
On Sunday a huge dome shaped cloud wall formed to the west of here. Like today's storm nothing much came of it, no lightning, no rain. The cloud formation that literally flew across from northwest to southeast today, became the blackest formation I've ever witnessed. The edges were strange and stringy, resembling a coarse torn paper.
The weather is cool, which hopefully contributes to the fact that nothing has yet formed into a tornado.