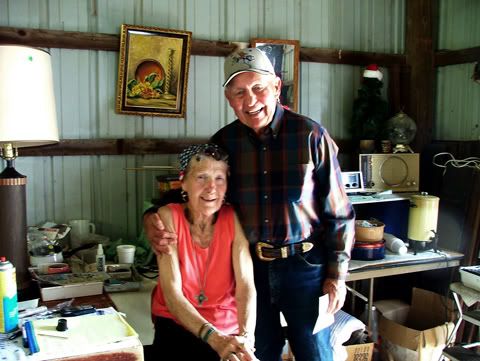 Here is the brick and mortar of our communities. These two people, many more like them, and everything they represent make up the foundation for a strong community. "Honest, hard-working people", a phrase that has been used to the point that it becomes meaningless. But it's a phrase that deserves some thought and reflection.
Honest, hard-working people are the strength and security that allow communities to grow and thrive. They are good neighbors who volunteer their efforts, both in formal and informal ways. People you can trust, people you can respect.
Pictured here are local residents Marge and husband Norm. They're part of that group that Tom Brokaw dubbed, "The Greatest Generation." They were children of the depression who had no concept of instant gratification, whose small luxuries were hard won by effort and made meaningful by their deprivations.
They were grandchildren of civil war veterans and their fathers had fought in World War I. Most were young marrieds when the Japanese attacked Pearl Harbor. Life had never been easy, and once again it seemed they couldn't catch a break. They went from the frying pan of the depression into the fire of World War II. The young husbands and fathers enlisted in the fight and the women were left to do what women do.......organize, work hard, stay on task and facilitate the universe.
The women filled the manufacturing plants and heavy industry in the absence of their men. The grandmothers tended their children, happy to maintain the traditional at-home role to which they were more accustomed.
The men returned and the younger ones were called again to serve in Korea, my father fell into this group. Perhaps because of their austere upbringing, and the fact that they never developed entitlement attitudes, they never grumbled about their service or the difficulties it imposed upon them.
Today I remember all those who have served our country, with a special nod to the "Greatest Generation."