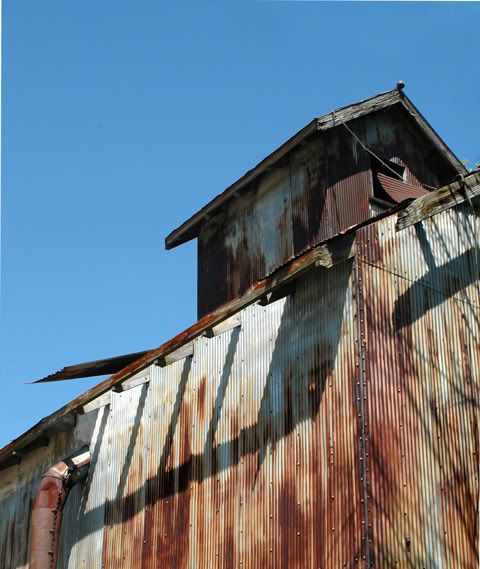 This rusted hulk of a building stands at the edge of Burlington, Illinois. In truth, downtown Burlington stretches for only what would be a couple of city blocks, so standing at the edge is not the far of a reach.
A single rail line passes through town and this building is on a small siding. Trains still pass through, but this building seems to have been from another era of railroad history. That small projection on the roof is indicative of some of the local corn cribs, and there is a small tube running down the outside of the building, but the space is certainly not large enough to hold grain to fill rail cars, so it shall remain a puzzle until I can question one of the old-timers in Burlington.
Lots of local photographers love this place, although the "Big Homes - Less Money" are going to be moving into this area, so the old rusted hulk will probably go. For now we'll just call it "photography fodder".