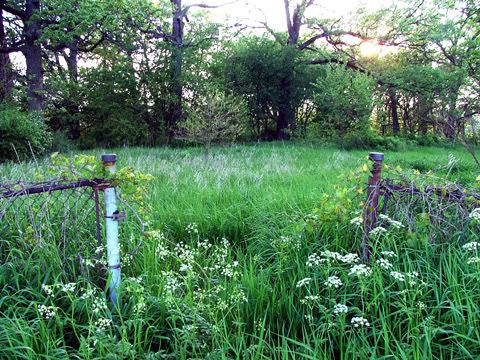 Somewhere in time a farmhouse stood on this spot. The signs are all around, so easy to read if you know what you're looking for. The first glaring clue was a post with an old fire number sign, down by the roadway. Fire numbers are the rural equivalent of house numbers, red numbered markers to allow the volunteer fireman to identify the property.
From a distance you can identify sites by locating a a grove of trees with an open area in the middle. Trees were planted as windbreaks around the farmhouse. As I walk closer to the open area the old fence and gateposts come into view. My best guess is that this gate and the long overgrown pathway led to the side entrace of the house.
It gets your imagination going to wonder who lived here - somewhere in time.